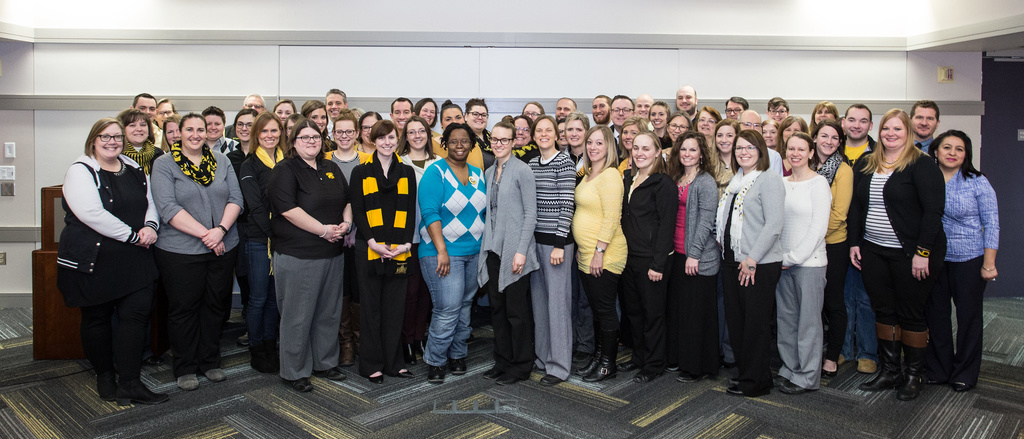 Our Mission
The University of Iowa's Student Success Team develops ideas and implements initiatives that foster undergraduate achievement within a safe, engaging, and inclusive campus community.
Our Vision
Iowa's Student Success Team brings together students, faculty, and staff for the shared purpose of fostering undergraduate student achievement. We emphasize collaboration, communication, and commitment.
SST advances opportunities for all students and embraces diversity as essential to our work. We're committed to creating an environment where every student can and will succeed.
SST goals and projects are driven by research and ongoing assessment strategies that demonstrate our results.
Definition of Student Success
At its first meeting in fall 2007, the SST executive committee approved a definition of student success that guides the group's work:
University of Iowa students succeed when they achieve personal and institutional educational goals. Successful students develop skills and knowledge, become more mature in their thinking, assume greater responsibility for their own lives and learning, develop understanding of diversity and multiculturalism, and become effective leaders.

Student success at The University of Iowa is a shared enterprise. Students succeed by active engagement in educationally purposeful activities. Faculty, staff, and students create formal and informal learning opportunities on campus and off, and policies, programs, and practices that foster student engagement.

The University measures students and institutional success in undergraduate education by examining a variety of indicators, including measures of learning, persistence, graduation, engagement, health and well being, and opportunities after graduation.